Granite, the igneous rock formed from magnum, is very dense, hard and brittle. Granite certainly stands up very well against heavy foot traffic, making it preferable for commercial lobbies and walkways. Granite is at the top of hardness amongst all natural stones. Resistant to most chemical etching, granite is also ideal for counter tops and bar tops in commercial and residential settings.
Granite should be sealed in order to provide protection from chemical and water based spills and stains. In all cases, a penetrating sealer should be used, either water or solvent based.
Natural stone is very porous. The best way to prevent stains is to treat the surface with a protective penetrating sealer. The sealer will fill in the pores within the stone and repel spills on the surface, allowing for time to completely wipe it away.
Cleaners should be of a gentle pH-neutral formula that remove spills while reinforcing the original protective seal to help prevent future staining. Spills must be cleaned up immediately to minimize damage to the stone. Trivets or mats should be used at all times under hot surfaces placed on top of the stone surface. Stone will scratch. Exercise care and caution to avoid damage to the stone.
Before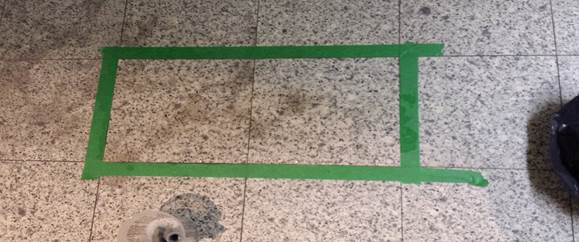 After